I am not an organised housewife but I really try to be. I find that having my weekly meals planned sets the tone for the whole week. It is so stressful trying to think of what to cook each night if I don't have a plan and worse when I haven't done a proper grocery shop.
I recently discovered the app, Pepperplate. It's a fantastic free app to help you plan, shop and prepare your meals.
Here is a run down of why this has become my favourite organisational app:
It's simple to use. Initially, it takes a bit of setting up while you add your favourite recipes. You can manually enter or copy and paste your favourite recipes into the app or on their website. You can also install the bookmarklet into your web browser to upload recipes with a single click.
It organises my recipes. It allows me to plan menus of recipes. I have set up weekly menus so that we can rotate meal plans. You can set categories to organise recipes by meal type (eg. dinner) or by ingredients. If you want to be super organised, you can then add these to the planner and calendar.
Website view:
It's in sync. Because it's a web based application, you can log on through any of the devices you have it installed on (or onto the website) and all of your recipes, menus, plans and shopping lists will be there. Hubby and I both have it on our iPhones and it's on our iPad. He can log on from work and see what's for dinner or see what items I haven't checked off the shopping list.
It makes shopping much quicker. You can send your recipes or weekly menu ingredients to your shopping list. I particularly love that it groups the ingredients by aisle. You can check each item off as you shop and it will only show the ones you still need to purchase.
Phone view:
It's easy to view. The recipes are displayed clearly, making it easy to use as a guide while you're cooking.
and there's more
I am just so excited about this app that I had to share it with you. I hope you find it as useful as I have.
www.pepperplate.com
Kaz
Linking up with these lovelies: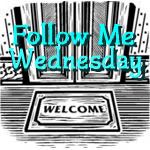 Related posts: